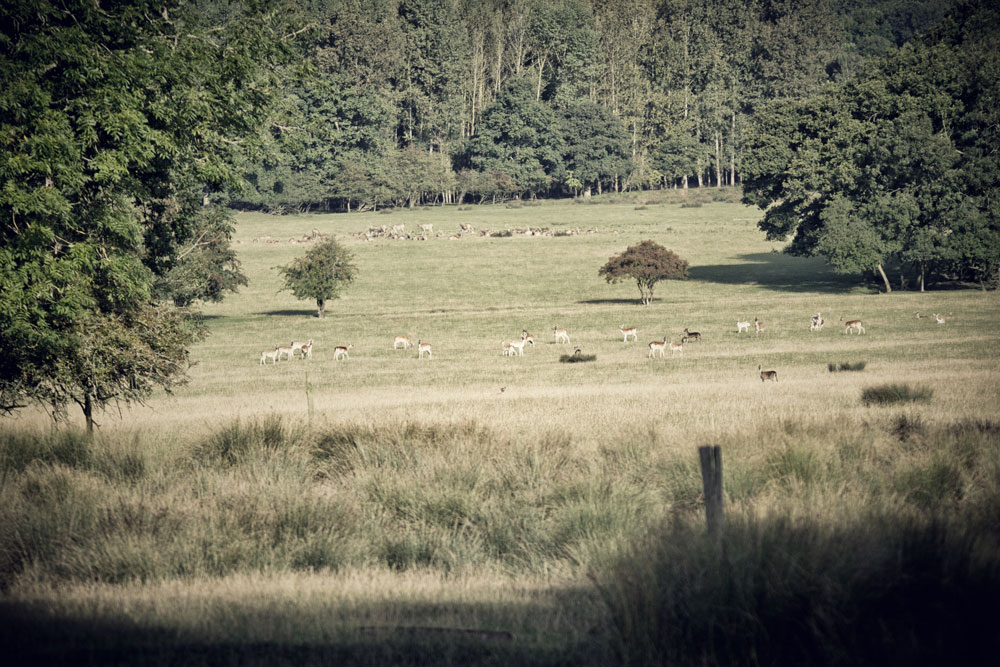 We are a family run farm based in Sevenoaks, Kent. We are passionate about providing our customers with top quality, seasonal produce, either reared by us or sourced locally from farmers who share our values. We truly believe in traditional farming, which for us means looking after animals in a natural and ethical way. This is reflected in the flavour and quality of the meat.
For over thirty years we have supplied the local area with our venison. Our deer, mostly fallow and sika are raised on 400 acres of pasture and woodland and spend their lives free to roam in a semi-wild environment. We cull in the field and process on the farm avoiding stressful journeys for our animals. In turn, our meat is tender and full of flavour.
ABOUT SEB AND THE PETERSEN FAMILY
In the 1970s my parents bought Chart Farm in the beautiful county of Kent. The aim was to focus on arable farming, which they did for over thirty years, growing barley and wheat among other crops. However, in 1981 my father Claes acquired a small herd of 25 fallow dear, realising this could help with the management of the land.
Having helped my father manage the farm from a young age, I saw the potential opportunity the deer presented in creating something new for the farm business. The sika breed especially produced a tender and flavoursome meat. So, along with my sister, Bolette, we started selling boxes of venison to game dealers and at farmers markets.
The business began to grow and demand was high so in 2009 we decided to open our own family butchery to supply the local trade, pubs and restaurants.
Staying true to our traditional farming values, my father and I built the processing units on the farm and the butchery unit in the old pig huts on the yard.
Whilst cutting up in the butchery, I would always leave the door open. People would regularly come in to ask if they could buy some venison.
We began to realise there was a need for a friendly, family farm shop in the area with a new outlook on selling fresh, seasonal produce. Soon we found ourselves not only delivering venison to the majority of pubs and restaurants locally but also having a strong customer base in the shop.
As the year went on demand grew for other local meats. We built relationships with farms and small holdings nearby, many of which have specialist small herds like ours, to bring the best of what Kent and the surrounding areas has to offer to our customers.
Over the last six years the butchers shop has gone from strength to strength and so this year 2014, we decided to offer our produce to a wider customer area, launching the online shop and a click and collect service.
Here you can enjoy the convenience of shopping on our website and having your order delivered straight to your door. Or you can order online and collect in our shop. I hope you enjoy browsing the site.
Very best wishes,
Seb Petersen